HIGHLIGHTS
SAFETY TOE-CAP
made of steel withstanding impact forces of up to 200Joules ensuring a long lasting comfort and safety always at the top. Unlike a composite toe-cap, a steel toe-cap does not lengthen the shoe toe and therefore does not affect the proper walking style.


LASTS
Our lasts have been specially designed for reducing the natural foot fatigue during the working day and for allowing a proper positioning of the sole of the foot and a correct body posture. This both in the static and dynamic phases.


INSOLE
Soft, anatomically shaped and leather lined insoles. Depending on the styles: equipped with heel insole or footbed.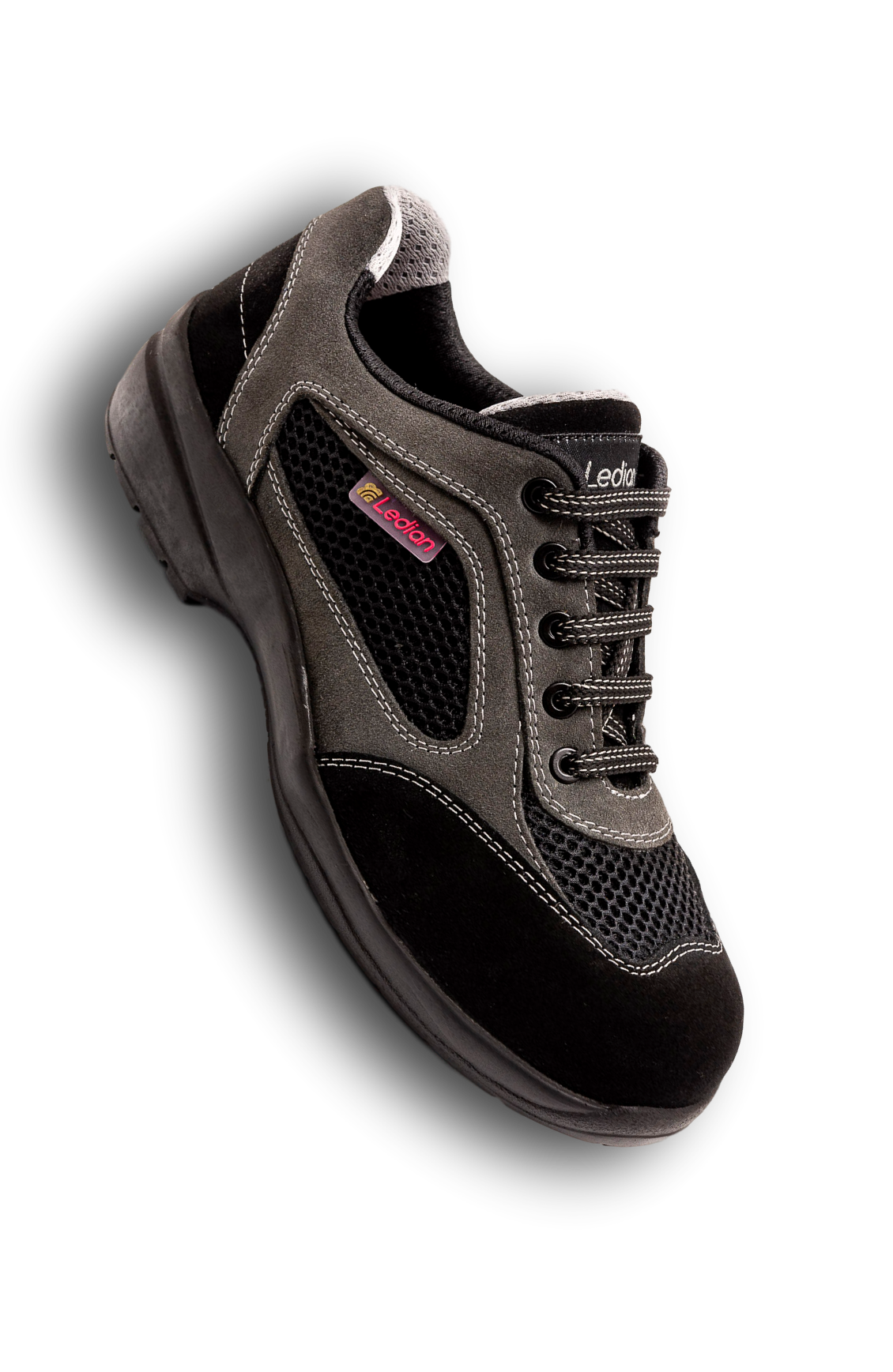 SOLES
Light and resistant, made of PU or PU with TPU inserts, SRC slip resistant, antistatic, anti-abrasion, and high energy absorption properties.


UPPERS
Depending on the styles our uppers are made of soft full-grain leather, or suede leather, or nubuck and/or of high performance microfiber of premium quality.


LININGS
Depending on the style, made of soft breathable leather or breathable, odor-resistant and antibacterial textile lining.


ANTIPERFORATION Q0
All our S1P and S3 styles are equipped with a metal free anti-perforation midsole made of overlying layers of high-strength woven fibers and assuring a Q0 anti-perforation in accordance to the EN ISO 20345:2011 standard.